This post was sponsored by Think About Your Eyes as part of an Influencer Activation for Influence Central. I received compensation as a thank you for my review.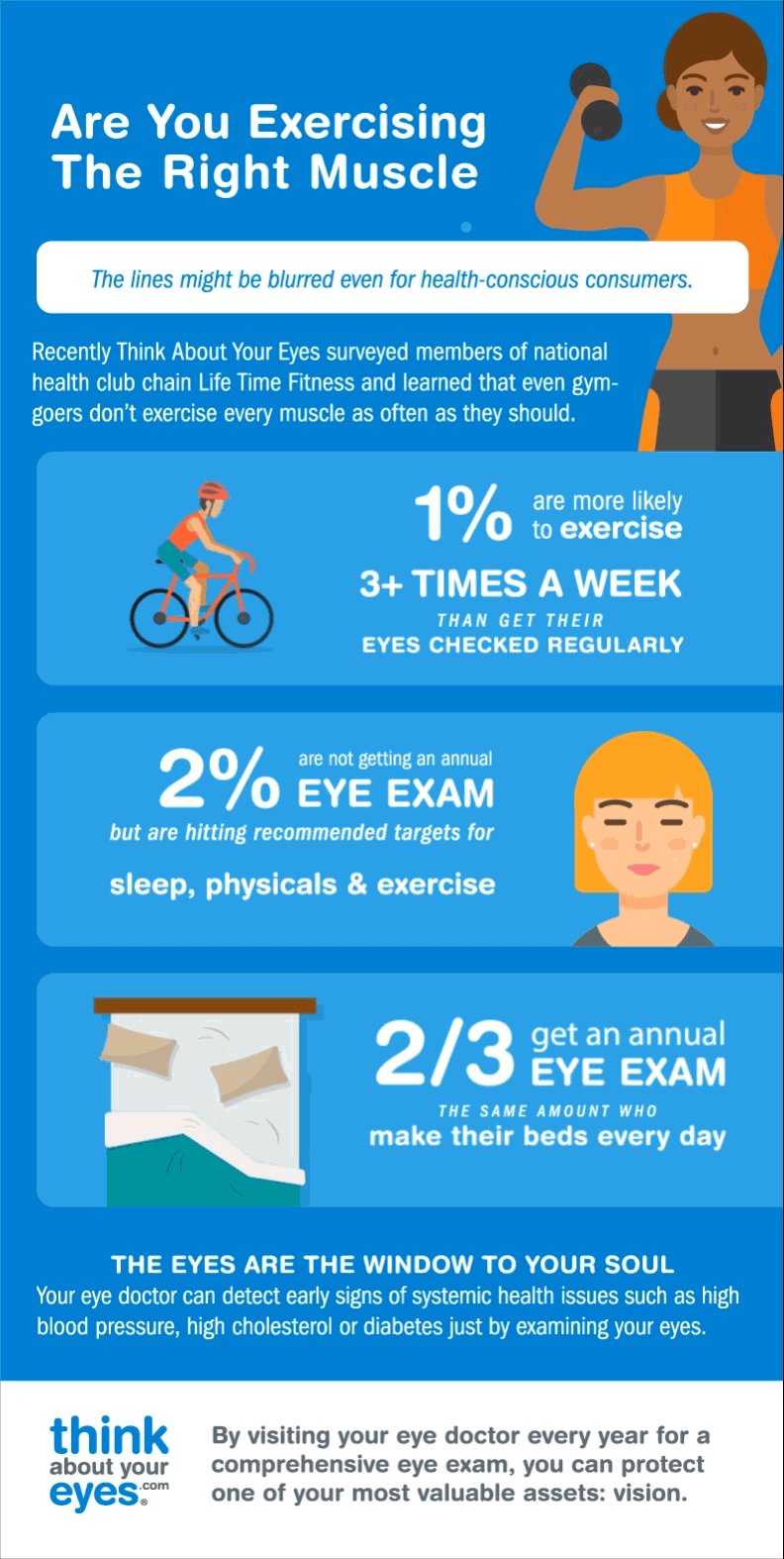 How crazy are these eye statistics from Think About Your Eyes?
Think About Your Eyes is a national program that is encouraging people to think about their eye health and to get their annual eye exams. They recently surveyed members of Life Time Fitness, people who you would think are very health conscious, but even they sometimes neglected their eye health. Just like the rest of our body, our eyes need regular care in order for them to be in the best shape.
Are you surprised by these statistics? I honestly had no idea that so many people were not taking care of their eyes. I first started wearing glasses when I was in the 6th grade, so regular eye exams have always been a part of my life. And an important part of my life! (Trust me when I say that I know what can happen when you overuse your contacts. I've endured a scratched cornea and it was not fun.)
I know that we all want to lead healthier lives and that when we make strives to do so, we often think about exercising regularly and eating healthier. And while those are important areas to focus on, your eye health should be something that you focus on as well.
Regular eye exams can help detect eye problems when they are most treatable. Eye exams can even detect other health issues such as diabetes, high blood pressure, heart disease and stroke.
And let's not forget how much we put our eyes through with all of all electronic devices that we use! Visual fatigue is a very real thing and I think we have all felt it at one time or another. Because of how much we rely on our eyes, it is always a good idea to make sure that they are healthy by getting an eye exam regularly.
To learn more about eye health please visit the Think About You Eyes Website by clicking here and to find a local eye care professional near you to schedule an eye exam, click here.